Landscape Design and Installation Process – What to Expect
Every client's landscape project follows our exclusive "Executive Process" that consists of four phases: Research, Design, Installation and Support. Our landscape process guides our multi-disciplined team of experts as they transform your outdoor dreams into a reality.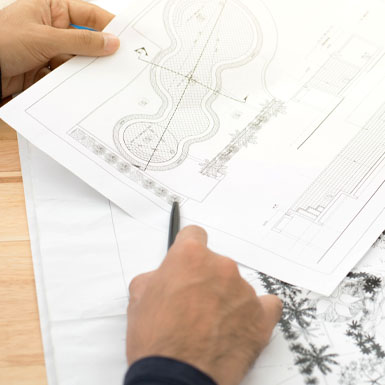 The foundation of every project
The first step of the Executive Process begins with a free consultation with our Program Research Coordinator at your home. During this initial meeting we'll gather all your ideas and goals as well as any constraints such as expected timeline, priorities and budget.
This information, combined with measurements and site observations recorded by our team, gives us the insight we need to determine your style and author a formal Project Design Study.
Research Steps:
Gather Ideas & Requirements
Establish a Budget & Constraints
Create & Deliver a Project Design Study
We will require a design deliverable deposit in order to begin the next phase of the process, design.
It's important to create your budget and a list of priorities before we are on-site. The budget will determine what we can do within those limits. The list of priorities lets us know which parts of the projects need to be finished first. When making this list, consider the most important are of the outdoor space, the number of people who could occupy the patio if you are aiming to have one built, and the time of year you would use the patio.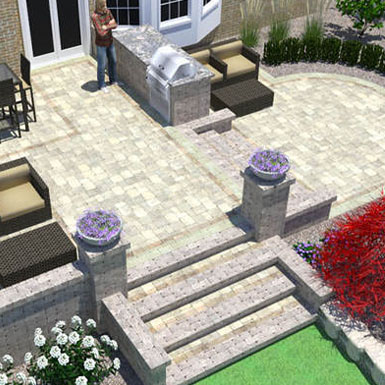 see the finished project before we begin
Our highly-trained expert landscape designers will use your compiled research to create a custom design that will visually communicate your perfect outdoor environment.
Using our powerful 3D design program, we'll generate accurate data that allows us to create beautiful photo-realistic renderings for your review and detailed engineering specifications and installation documents for our team.
Design Steps:
Create 3D Custom Design & Photo-Realistic Renderings
Create Detailed Engineering Installation Specs
Compile a List of Materials with Pricing
Provide Final Project Cost Plan
We will schedule a meeting with you to review your design and project cost plan.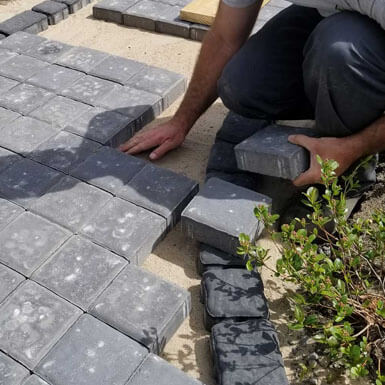 Where dreams become reality
Our team of expert technicians, consisting of lawn, landscape, softscape and hardscape specialists, install every design according to the engineered specifications created for your project.
Because our plans and specs are so meticulously created, your Project Manager can ensure that installations are accurate and adhere to the highest quality installation standards.
Installation Steps:
Create & Review Construction Documents
Prep Experienced Technicians
Install to the Highest Quality Standards
Inspect All Completed Work
We contact you to schedule a final project walk through.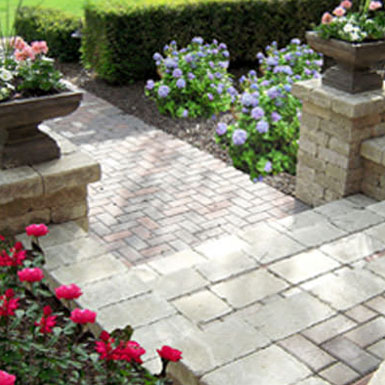 we are here for you year-round
Upon completion, a final walk-through is conducted. You'll love our work! Just check out our reviews!
After the walk-through, we'll provide you with detailed instructions on how to maintain your new landscape. If you prefer, we can also provide quotes for ongoing professional maintenance, ensuring peace of mind for years to come.
Support Steps:
Provide a Thorough Project Walk-Through
Create Detailed Landscape Maintenance & Education Materials
Provide Optional Landscape Maintenance Quote
We are always here for our clients! You can always expect stellar customer service and support.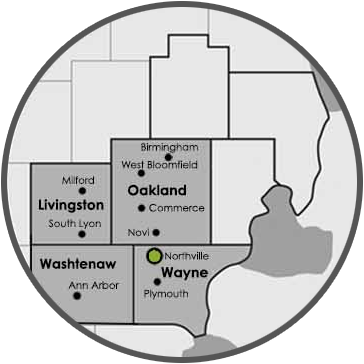 We are located in Northville, MI and our service area extends throughout Wayne, Oakland, Livingston and Washtenaw counties; including Northville, Novi, Plymouth, Canton, Ann Arbor, Commerce, Milford, South Lyon, West Bloomfield and Birmingham.